So, I have been pretty busy these past few days. After I was pinned (finished training), I had 2 days off!
Wednesday, I basically stayed in all day doing homework for my Women's Studies class (yuck) and watched a couple movies with Mike and his roommates.
Thursday a lot of my friends had the day off so after I whipped up some Mickey Pancakes, we decided to go to the parks! Mike's roommate Phil had to do an assignment for his world music class so he needed to go to EPCOT, so we started there! We took pictures with Daisy and Stitch and Chip and Dale, then we went on Test Track and rode Segways!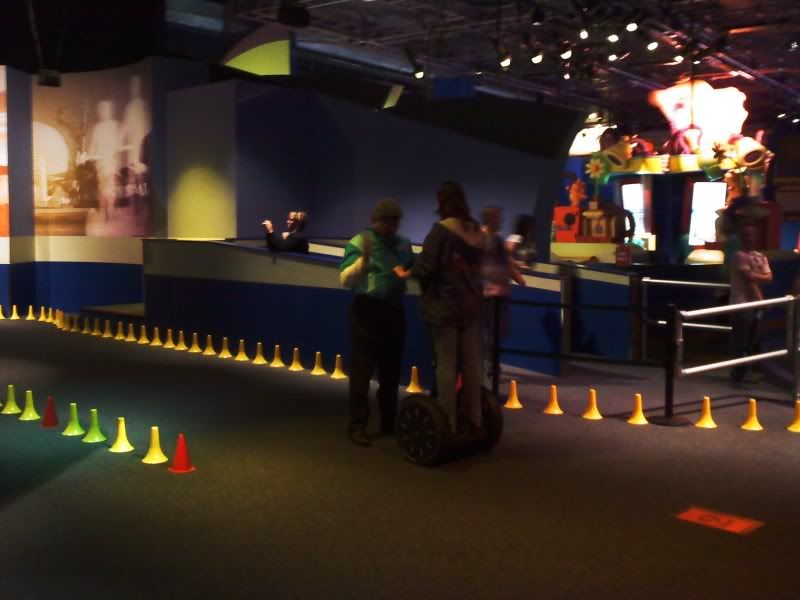 (I want one so bad!) Afterward we were starving so we went to the Electric Umbrella, where Mike's roommate Scott works! It was his 20th birthday also and we made sure that everyone knew it, lol. So, we ate there and then went to Magic Kingdom!
At Magic Kingdom, we did the Monster's Inc Laugh Factory and Buzz Lightyear Space Ranger Spin (I usually win that game, but Mike beat me this time!) We went to get Fast Passes for Space Mountain and went over to the Haunted Mansion, but were interrupted by the Street Party Parade which was cute. Phil got on Rob's shoulders and started dancing it was crazy lol.
Then we went on Haunted Mansion and it broke down about 3 times while we were on it :-/ Oh well it was still fun. Once we got out it was dark and Phil tried to show me up hula hooping (but couldn't, obviously :-P) Rob, Phil and Kim (my roommate) watched to SpectroMagic Parade and Mike and I went to the Country Bear Jamboree (we were 2 of 5 people in the theater!).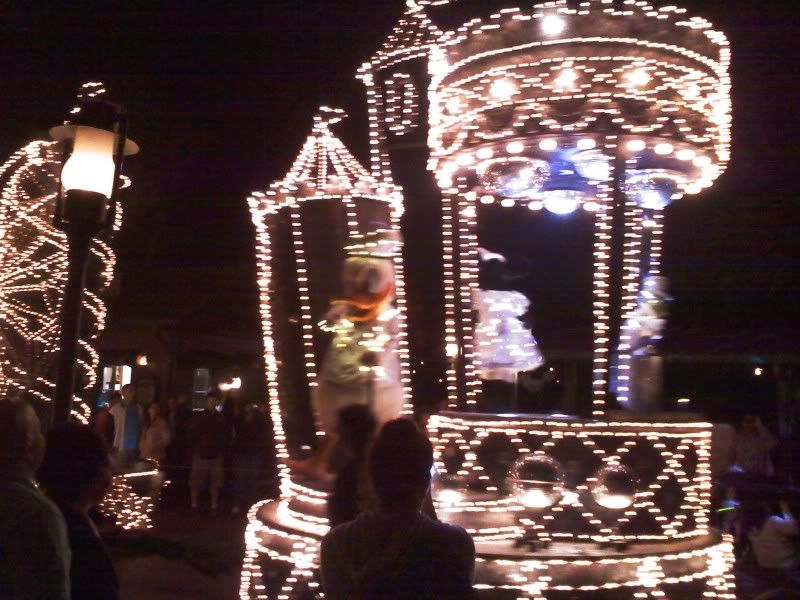 After that, when the parade ended we went to Pirates of the Caribbean and had absolutely no wait! After that, Kim, Phil, and Mike tried to run to Space Mountain to use our Fast Passes, but they didn't make it in time, so we watched the fireworks.
Once we got home, we made plans to take Scott out for his birthday and that was a good time :-)
Friday, I didn't have to work until 4, so we went to Animal Kingdom! We didn't get there until about 2, so we only had time to ride Expedition Everest (it was so worth it).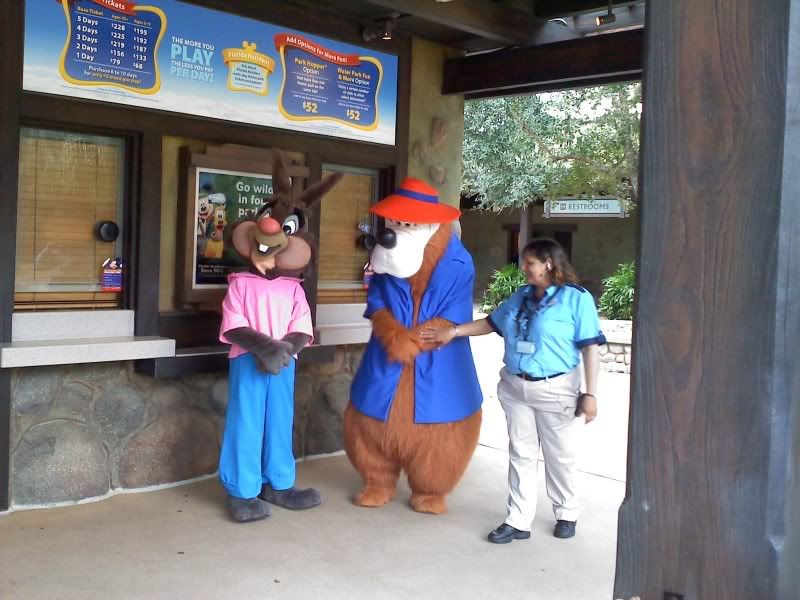 Then I had to drive Claudia and Scott with me to EPCOT to go to work :-( We got SO lost. Once I finally got there, I still had to change into my costume and I didn't have time to pick up rain gear or to wait for the bus so I ran through future world in the pouring rain and got absolutely drenched. However, if I had waited even a few more seconds, I would have been late and would have received a half point so it was worth it in the end. That was my first day working on my own :-D
Yesterday, I did homework in the morning and went to work at night. It was my first time closing without a trainer with me and it wasn't too bad. When I got home, everyone had gone to the last night time shuttle launch ever in the US which really upset me because I wanted to go but oh well. They didn't get home until really early this morning, so I would have been absolutely dead if I had gone. Unfortunately, Mike and Kim's alarms didn't work this morning so they were both late for work. They were both pretty stressed about it, but I'm sure things will work out for them.
And now, I must do my homework. Ug